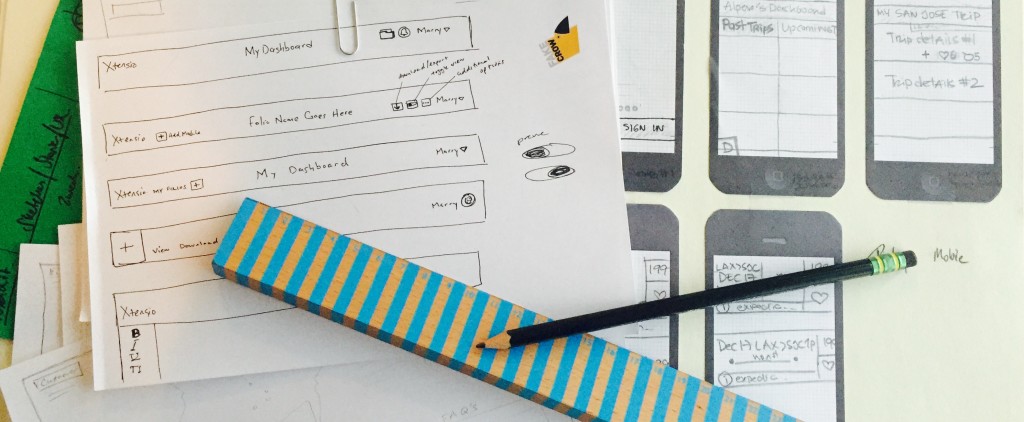 We are looking for an ambitious UX/UI designer with a passion for building cutting-edge digital interfaces. The ideal candidate is interested in utility based products and turning complex systems into modern, user-friendly experiences. We embrace creative thinkers with an inclination for unprecedented designs– individuals who aren't afraid to experiment, receive criticism, and problem solve.
This is a mid-level, full-time position.
As a UX/UI Designer, you will report to our Creative Director and work closely with a small, but growing team of designers to handcraft top-notch user experiences to meet clients' needs. You'll help shape the UX/UI direction of 3-5 companies on our current roster.
WE ARE:
We are a unique, LA based digital creative agency working closely with tech companies and startups. Among brands our team has worked with are Greenpeace, CBS Interactive,Fandango, Toyota Financial, and notable startups such as Kuna, Travo, BullsBridge Capital, BeatStoc, Gobbler, GrubRunner, AgentAce, Frequency, PaySimple, Trippy…
We are a small team of life hackers, working in the trenches with our startups to build long lasting brands. We value curiosity, transparency, solidarity and responsibility.
YOU WILL:
1. Participate in every stage of the design process- from creating concepts and presentations, to perfecting visual layouts and submitting production assets to developers.
2. Collaborate on the UX design process – brainstorm and research designs, sketch wireframes and user experience flows.
3. Mock up designs, prepare UI assets and style guides from established art direction.
4. Create specs & reqs documentation for production and development.
YOU ARE:
1. An experienced designer with impeccable taste. You have 2-3 years of experience and a strong portfolio to show for it. You are fluent in design software and never yield to challenges.
2. Pixel precise: You hold your work to high standards and take pride in your craftsmanship.
3. Data savvy: You have an understanding of basic startup terminology — "traction," "conversion," "retention," etc. You can interpret data and make creative decisions based on findings.
4. Focused, organized, and able to multi-task: You can shift gears at the drop of a hat,  jump from project to project without losing focus. You know the status of every assignment, where you put yesterday's file and the file you saved 3 months ago.
5. Comfortable collaborating: You work well and communicate effectively and respectfully with others. You can take direction and criticism.
6. In the know: You stay current with design trends, programs, tools, UX tactics, and viral loops. You are familiar with the primary programs we use– invision, trello, slack, and intercom.
VALUES WE STAND BY
SOLIDARITY
Solidarity is key. No one is just a developer or a designer. Your title is just a formality. Above all, we're a team.
CURIOSITY
We are all students, and we are all teachers. Chances are, the person sitting next to you knows a keyboard shortcut that can change your life.
HONESTY
Honesty is key in our studio, however excellence is never reached without some criticism.
Take it. Use it. Give it.
AMBITION
We strive to be great. And details are everything. Every pixel, every line of code,
and every tagline has to be perfect.
TO APPLY SUBMIT:
Send portfolio with relevant links to your work. We will not consider candidates without portfolios. Highlight your work that you are most proud of and tell a little about your thought process. Please include a brief, well-written intro that tells a bit about your personality will help, but it's optional.
Contact us at [email protected]
NO RECRUITERS PLEASE. We will not be considering applications submitted by recruiters.