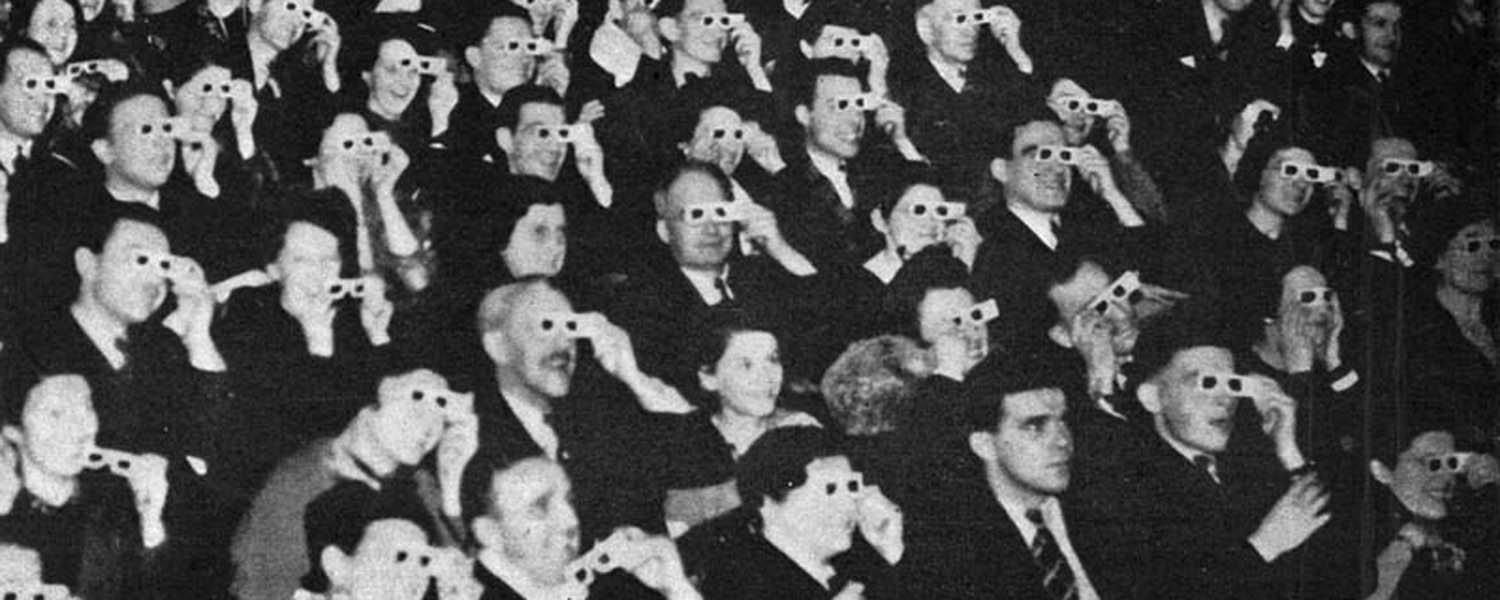 You are ready to move forward with your startup. You've done research, you've gotten familiar with the The Lean Startup principles and you are building a minimum viable product. At this stage, you may want to ask yourself:
"What can I do while – or even before – building an MVP?"
Lets focus on one common practice tech startups use to announce and promote an upcoming product launch.
Basic "coming soon" page
A few items that should be included are;
Your Branding. Your Logo and professional presence, in line with your target audience.
Your Value Proposition. What problem will your product solve? Who are these services for? You need to cover the basics very clearly.
Call To Action. You can implement a sign-up functionality for early access, private beta or your newsletter and start building connections with your potential user/customer base.
About You. This gives the user a sense of who the founders are and what qualifies them to build this product.
Feedback and Contact. Let your potential users reach out to you.
Social Media Links. Create further connections. Nourish your potential users with relevant information, smart curation, and engaging conversations. Check out these 13 vanity URLs you should get for your startup.
Once you set up this simple Beta List sign-up page, you want to maximize engagement with visitors. Especially the ones who have trusted your mission enough to share their emails with you.
In addition to the basics mentioned above, there's one twist you can add to the typical "Coming Soon.." page.
Add a short questionnaire
Don't stop at "thank you for signing up." Ask a few simple questions. Make it conversational, straightforward and non-invasive. Give a sense of what they might get out of your product.
If a visitor signs up for your beta list and takes the time to answer your questions, you have a lead, and a strong one. This signals that your potential user is willing to commit to your product if designed and built in line with their needs.
Collecting data about your customers' profiles, differentiating points, needs, issues, and so on helps validate the basics of your product and test your marketplace on a small scale. Starting these conversations early helps you build a better product while avoiding pitfalls.
This questionnaire also serves your potential customer. From the perspective of your beta testers, you are immediately providing value. You are giving them agency in your product's development in return for little effort. The questions you ask them imply that you are catering your product to their specific needs.
Watch, measure and analyze
Implement an analytics solution and keep a track of not only the number of visits but also how visitors found you, where they live, what technology they use, etc.
Once you create a simple three step structure; Landing page → Beta list sign-up → Questionnaire, you can start measuring and analyzing behaviour. How many people have visited your site? Of those, how many people signed up for the email list? And of those that signed up, how many answered the questions you've asked them?
As you get more input, keep iterating on your messaging and fine tuning your questions, your conversion rate will increase. If you stay connected with your potential users via email and social media, you can start building a community and that is a huge asset for a new company.
An Example: Xtensio
We have very recently used this exact process with one of our startups, Xtensio.
While we are working on establishing the basic functionalities of the MVP, we put our coming soon page out there and started tracking site visits.
On the landing page, we give visitors brief information about Xtensio and ask them to sign up for beta list with their email.
If a visitor shares their email, a three-question survey appears. This experience is designed to be animated, conditional and smooth.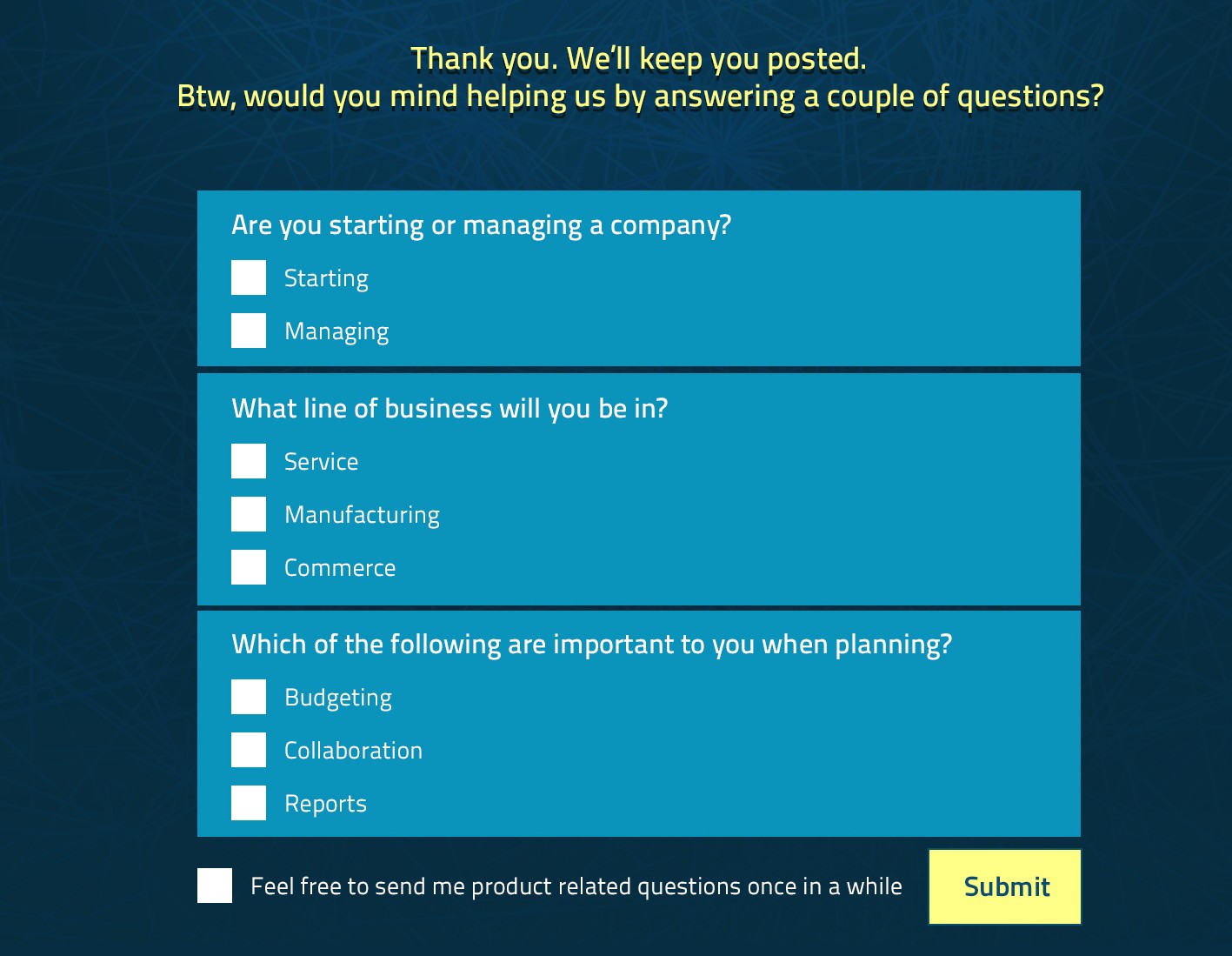 Results within the first month:
30% of visitors signed up.
100% of Beta users filled out the survey!
This gives us the confidence to further proceed in our development of the MVP and helps us define the roadmap for our product. Our landing page has teased out user interest, while simultaneously starting an early conversation through our beta list and questionnaire.
By the time we're ready to launch Xtensio, we will already have a community of interested and engaged users. We believe this will greatly help our efforts in promoting Xtensio's services.
Additional sources
Finally, here are a couple of useful platforms for the earliest stage of your startup;
Launch Rock is a low cost solution for build your "Coming Soon" page.
Beta List is the hub for early adopters who don't want to miss out on the next big thing. It might actually be the perfect place at this stage for you, since they only accept "coming soon" products.
Product Hunt is a pretty great platform to get exposure and a feedback loop going around your startup.
Land Book is a brand new source we've discovered. It's a collection of product landing pages, so you can find inspiration in what other companies are doing.
Best of luck with your new venture!
Related Reads:
Shortening UX to UI time: a different approach to MVP design


An Alternative Solution For Your Startup's Design Needs
Why You Should Keep a Captain's Logbook for Your Startup